For many of us, the management of our financial affairs has become a complicated, time consuming maze of online banking, direct deposits and countless vendors competing for our financial attention. The traditional practices that have always been second nature have become largely obsolete, and competing in a fast paced, global economy can make it almost impossible to keep track of our finances and monthly obligations.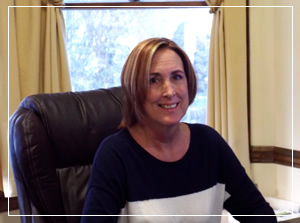 The solution has arrived! Integrity Home Office was founded by Donna Paul, a retired Registered Nurse who recognized a pressing need for a dependable, honest and transparent service that pays the bills, manages the finances, and attends to the day to day business matters of those who either don't have the time or the ability to handle these matters themselves. Integrity is equipped to handle everything from just paying the monthly bills to managing every aspect of your financial life, from bill-pay services to property management. Our approach allows you to tailor our involvement to whatever best suits your needs. We keep meticulous records of everything we do for you, and we provide a detailed monthly account of all financial or management activities. You always know what's happening without having to take the time or expend the energy to do it yourself.
Integrity Home Office is bonded and insured, so there is no cause for concern about the security of your assets. Our servers are secured with the highest encryption and firewall protection so that your confidentiality is assured. Your "Home Office Concierge" is just a phone call away! Call us today or simply click on the link below to request an appointment.
At Integrity Home Office, we hold your privacy as our highest priority. You can feel comfortable in the knowledge that your personal financial or medical information is protected and held in the strictest confidence. In addition, our people are bonded and insured up to $1 million to protect our clients from fraud or the misuse of their funds.